Instagram Advertising Agency
Grow and popularise your brand with our Instagram strategies
Our Instagram Strategy for You
Adra is consistently in touch with new developments and our team is aware of the business and marketing potential of Instagram for your business.
This is true especially in the tourism, hospitality, fashion, restaurant, and other sectors of Sri Lanka. As a result, we have given importance to Instagram promotions as well.
The photo-based online platform is at the top of the most used mobile apps in the world. Therefore, this can be used to support your business operations and marketing campaigns.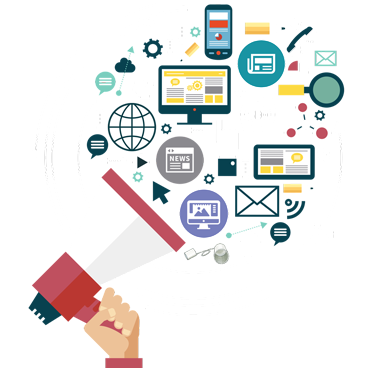 Why Advertise on Instagram?
Instagram has been a "trend" in the world of social media for several years and provides multiple advantageous benefits. These benefits affect companies and products and it is even visible for the untrained eye. Today, with over a billion monthly users, Instagram has a lot to offer. Hotels, tourism operators, and other businesses in Sri Lanka can target overseas customers via Instagram. Additionally, focussing on domestic customers via Instagram is possible.
Another unique benefit of marketing on Instagram is that it is owned by Facebook. This allows our team to utilise advertising and targeting facilities of Facebook and Instagram in a more efficient way.
Studies have shown that a large proportion of Instagram users will take action on advertisements they come across. The advertisements can appear on their news feed and or Instagram stories. Customers will decide to purchase a product or try out a commercial service if the advertising campaign is effective. 
Should I use an Instagram advertising agency?
Planning, creating, and running a results-oriented and productive Instagram advertising campaign is not an easy task. Our social media marketing team at Adra are prepared and equipped to handle all of the minute as well as larger workloads. Therefore, you can focus on the bigger picture of your business.
The following is a brief list of the predominant reasons why business owners seek the services of a separate and experienced social media marketing partner. We can assist you with your Instagram marketing affairs.
Lack of sufficient time to dedicate to Instagram marketing and advertising
The rapid pace at which technology evolves and this results in the need for additional effort and up-to-date research
Inability to accurately measure and optimise the results and the Instagram marketing campaign
A lack of professional experience in social media marketing.
We at Adra believe that the difference between a winning and average Instagram marketing strategy is the effort placed in the campaigns. This is where our team can seamlessly help you.
Our Instagram Marketing Services
If you join with Adra, our team can assist you to create ads that are attractive and advertise these ads in a way that will build opportunities. These opportunities will increase website traffic and customer acquisitions for your business.
All areas of the Instagram marketing strategies, from the strategy to the marketing campaign as well as advertising, is important. Adra can work with you in a collaboration that will yield results through increasing awareness and sales. This helps your brand, business, products, and services.
Contact our team to dive in to further details. We can show how we helped our previous clients through targeted and effective Instagram marketing.
Capture your customers on Instagram now!